HONDA GX390, 13 HP Parts
Replacement Parts for HONDA GX390, 13 HP - Honda Engines Parts: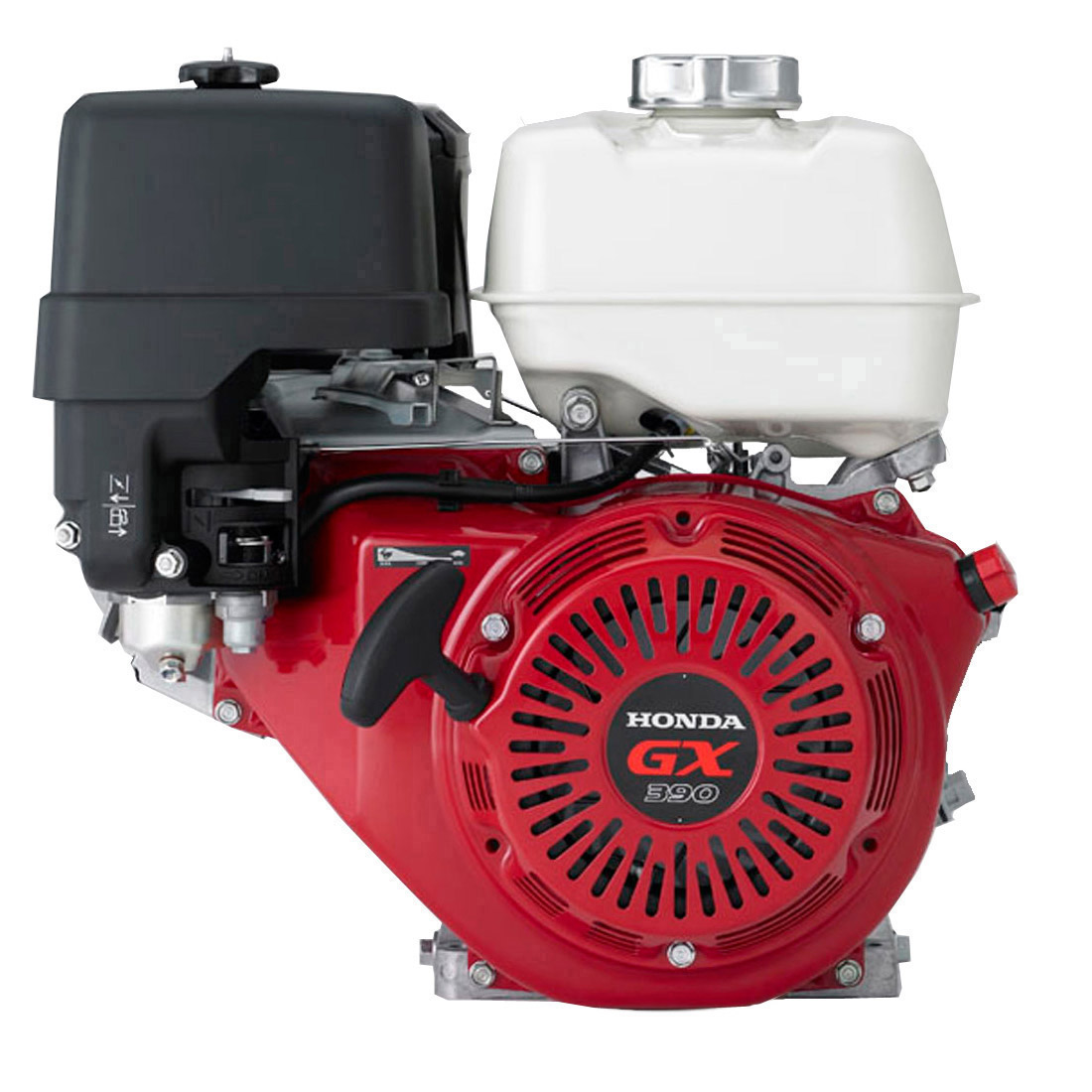 Professionals rely on the Honda GX390 to deliver reliable, easy starting, fuel efficent performance, day in and day out. It's commonly used on: Commercial lawn and garden equipment, Tractors, Construction-industrial equipment, Agricultural equipment, Generators, Forestry equipment, and Small vehicles. Whether you're looking for a cylinder head assembly, starter motor, crankshaft or switch panel, you'll track it down quickly on our easy-to-use website. Small Engines PRO Dealer offers you the most competitive prices for Honda GX390 parts and ship orders right away. All our products are high quality Honda Aftermarket Parts that will directly replace the originally equipment manufacturer's (OEM) part. Below this information, you'll find a complete list of Replacement Parts for your Honda GX390. By using the subcategories on this section, it is much easier for you to find the specific product you are looking for. If you have any question or you need assistance during the purchase, feel free to write us an email at info@smallenginesprodealer.com or visit our Contact Section.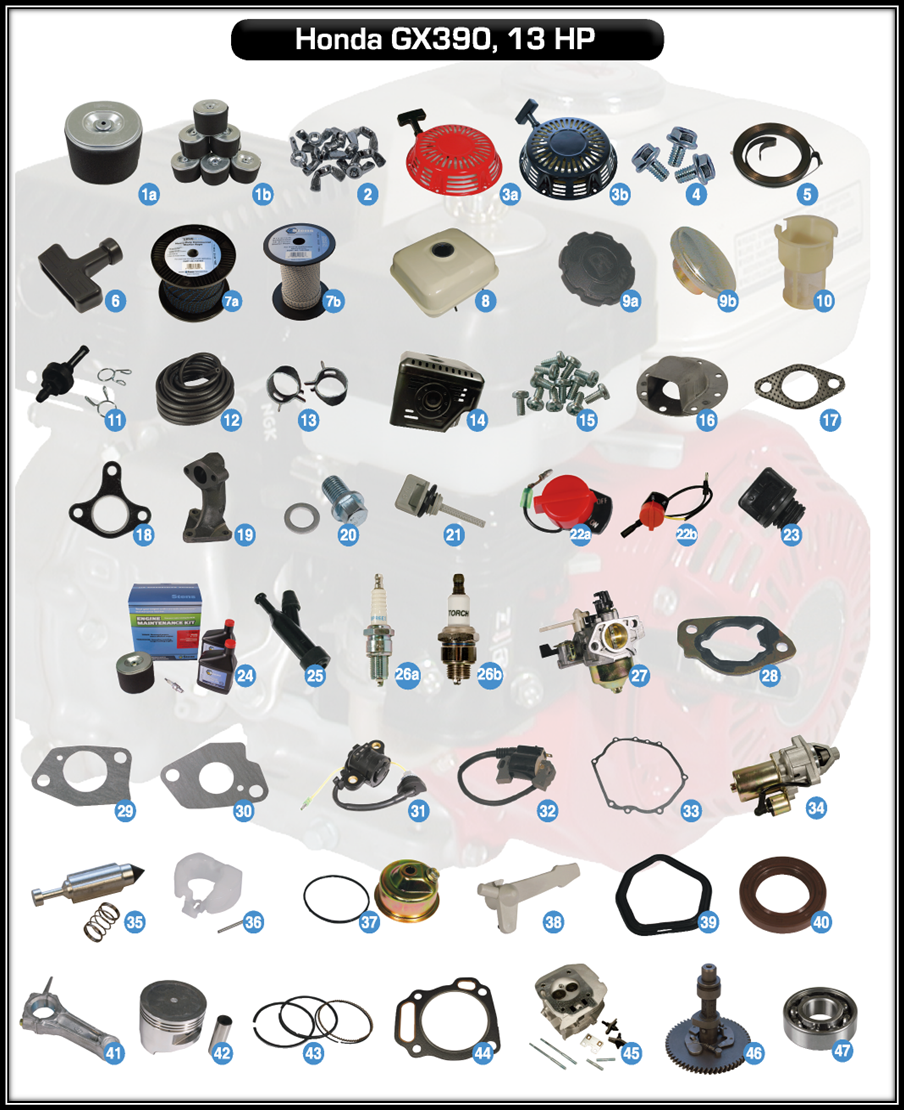 Are you uncertain on what product you need?
If you are uncertain on what product you need or are looking for your Honda GX390, don't worry! We have Honda Techinicians ready to speak to you. Please email us at info@smallenginesprodealer.com and we will be happy to answer any questions. Also you can visit our Contact Section.